Xi Rui Electronic passed the mandatory 3C certification this year, supervise the factory inspection
September 1, 2017, Xi Rei Electronics ushered in the annual CCC factory inspection, the company responsible for the relevant functional departments with the inspection. China Security Technology Certification Center authorized the inspection team appointed by the company's anti-theft alarm controller product consistency conducted a comprehensive and detailed review.
On September 1, 2017, the inspection team of China Security Technology Certification Center (Mr. Li, Mr. Zhang and Fan Fan) conducted the 2017 annual inspection on our anti-theft alarm controller products that obtained the CCC certificate.


The factory inspection is based on relevant state laws and regulations, the new version of product certification implementation rules, factory quality assurance capabilities and type test reports, the two units have been certified:

XR-303B, XR-303C series burglar alarm controller for a two-day factory inspection.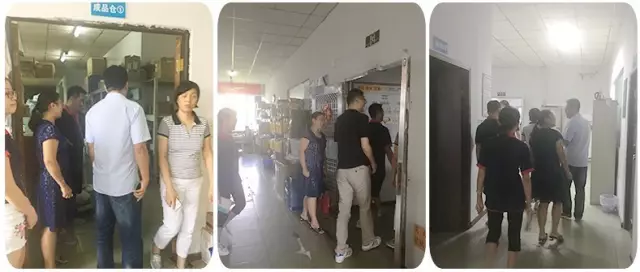 Product inspection, the inspection team members of the quality management system, design and software control procedures, suppliers and subcontractors control procedures, production process control and product inspection control, internal quality control procedures, certified product change control procedures , Product consistency certification and other aspects of the inspection, the company's functional departments with the active cooperation, successfully passed the supervision of the product inspection factory inspection. Shows the Secretary burglar alarm controller quality consistency.


Xi Rei company since its establishment in 2004, Shirley Company has been strictly following the national and local industry standards and norms and actively maintaining the market order while supervising and inspecting the team leaders to strictly control the quality of the company, Grasping the quality and quality of the practice to be highly affirmed, to encourage companies to more stringent quality control for the security industry to provide reliable, reliable products.